Why Dr. Brown's®
At Dr. Brown's, our focus has always been to create innovative baby products to promote good health and optimal nutrition.
Designed by a doctor in 1996 and patented in 1997, Dr. Brown's Natural Flow® is the only baby bottle to feature an internal vent system that helps reduce colic, spit-up, burping and gas by eliminating negative pressure and air bubbles, helps preserve vitamins C, A, & E by minimizing oxidation of breastmilk and formula, and provides vacuum-free feeding similar to breastfeeding.

Dr. Brown's Natural Flow® baby bottles are BPA-free and contain no PVC, lead or phthalates, and have received numerous awards and acclaim from the medical community.
Many of our bottles go to hospitals, NICUs, and doctor offices. Most important, moms are talking and they're sharing with excitement the improved feeding habits of their babies. In fact, moms have voted Dr. Brown's the best baby bottle for over a decade.
Inspired by the passion of Dr. Brown's moms, we continue to innovate and develop products that focus on great functionality for mom and good health for baby. To maintain a brand that parents can rely on, we place a heavy focus on product research and development. This means we invest as much time as necessary to create quality feeding products with distinctive health-related benefits. Every day we strive to deliver the reliable baby products that have made us a proven favorite with moms and dads.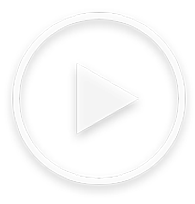 Happy Feeding™